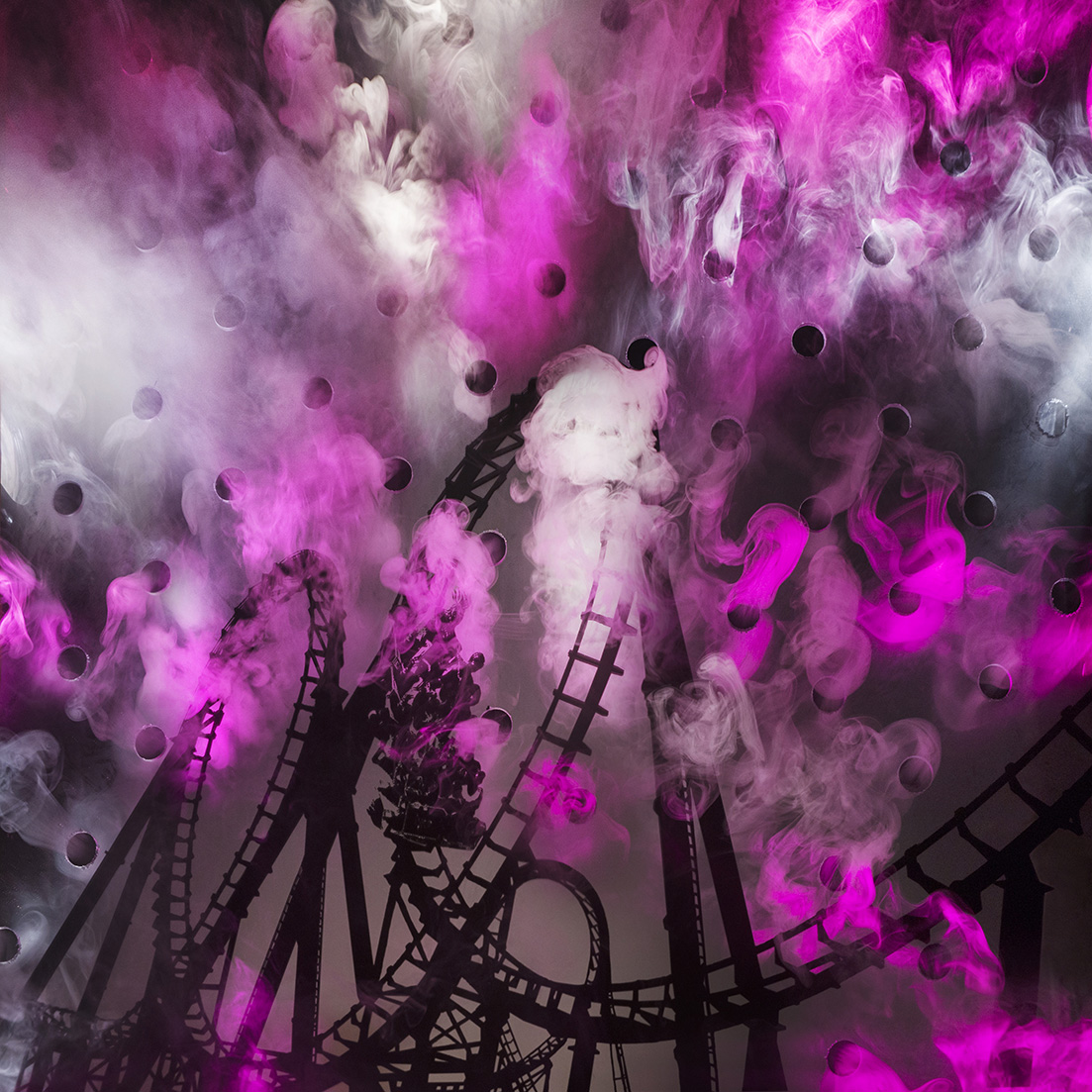 In the Queensland Series, the ephemeral elements of smoke and reflection are combined with appropriated news photography and popular icons to look back to the political foundations of contemporary Queensland.
The motivation behind the Queensland series springs from a desire to engage with the interplay of the unforeseen and historical legacy. 
The Queensland series experiments with smoke as an uncontrollable medium that takes form, literally, depending on which way the wind blows. These images are created from smoke and mirrors to evoke sensations of deception. While the smoke screen obscures vision, mirror doubles it.