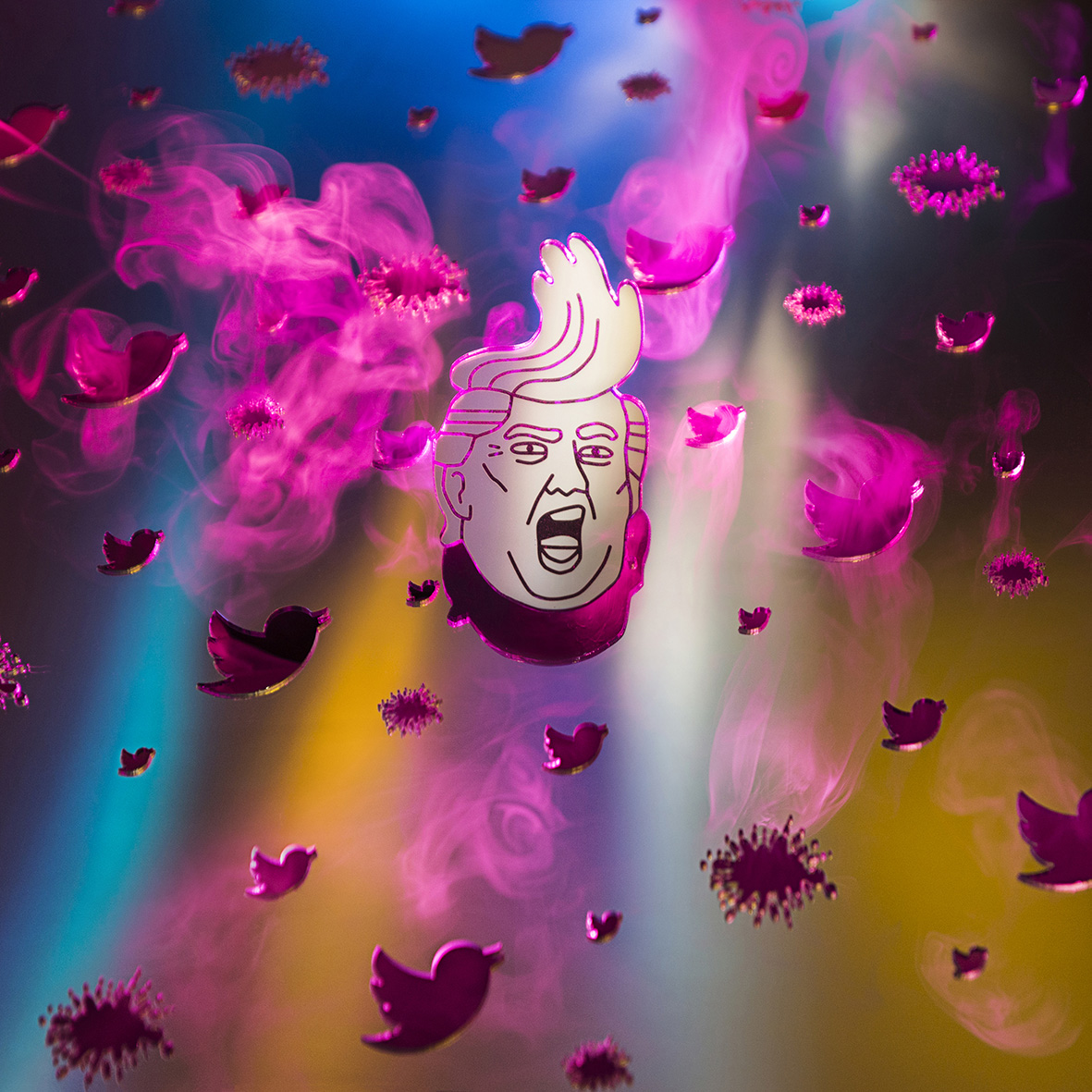 This photographic series takes politicians as its subject matter and is created from smoke and mirrors. 
The purpose motivating the Demagogues and Megalomaniacs series is to question the absurdity of neo-liberal and despotic political leaders in our national and global arena. This series employs satirical photomontage drawn from popular culture with Bush, Reagan and Thatcher, Pauline Hanson, Clive Palmer, Trump and Kim Jong-Un as it's abominable targets. 
Highlighting political absurdity, in this instance, photography captures the chance element of process in flux. Satirical photomontage etched into mirror in combination with the precarious physicality of smoke comments on spin and the ephemerality of truth in our post-truth era.