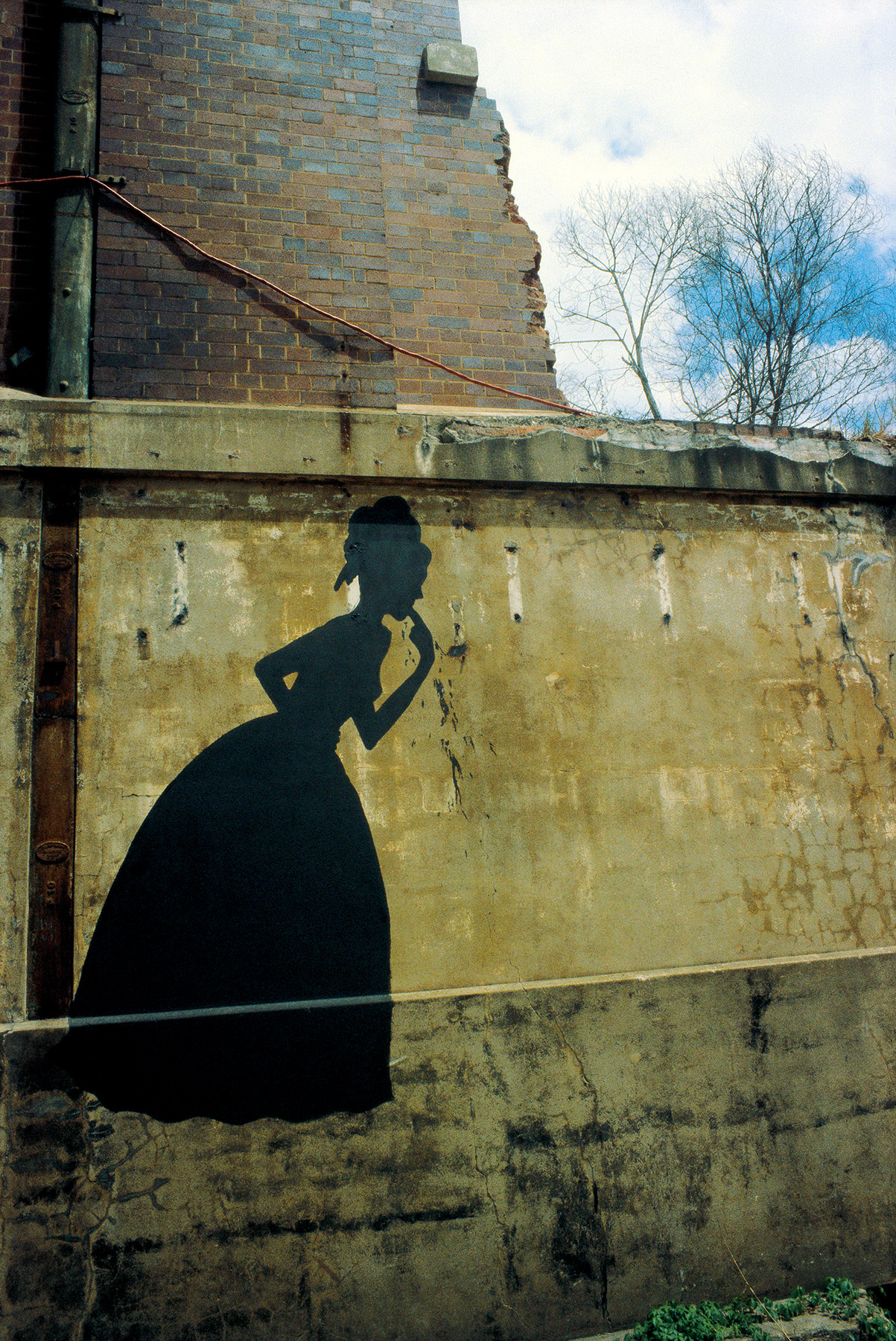 Trance-Plant
Creative Directors: Omniscient
New Farm Power House Brisbane.
1994
Installation
After the closure of the artist run space 'Omniscient Gallery', the Omniscient directors secured the abandoned derelict New Farm Powerhouse as a venue to present Trance-Plant, Omniscient's most memorable and ambitious artistic event. The event was billed as 'a mass spectacle of cultural fringes of art, music, fashion, and technology'. The sleeping power station was shaken awake, transformed into a frenzy of energy. Trance-Plant was a performance and site specific installation event that included many of the artists who had performed and exhibited at Omniscient Gallery. The event ran nightly over a two week season culminating in a dance party. Each night the audience who all wore compulsory hardhats were ushered on a specific route through the building, a source of fascination in its own right. The accompanying narrator linked the sequenced journey of experiences and the audience encountered a myriad of live bands, performers, action and environments.  Some of the artists and performers included in the event were Jaimie Dabrowski, Andrew Forbes, Richard Mansfield, Andy McDonald, Matt Dabrowski, Debacle Theatre Company, Elise Goodrich, Dana Cornielius, Mira Waidelich, Basis – fire sculptors, Toilet Doylies – stilt walkers and fire artists, Electric ti-pi collective, Kino Ruin, Rock ' n' Roll Circus, Maree Cunnington, Chris Maver, The Corbett Brothers, Kiley Gaffney, Geoffrey Schmidt, Peggy Wallach, Craig Walsh, Rod Spooner, Panos Couros, Anthony Babicci, John Stafford, Regurgitator, Pangaea and the list goes on.
The black 'Untitled' wall paintings, approximately two metres tall, included a vomiting Cinderella silhouette, an uninhabited wig and boot and a blindfolded head. These works suggested absence, disconnection and fetish. The images were painted directly onto the exterior walls near the entry of the building and were illuminated with fire each night during the performance season. The Psychedelic Teddy featured a cartoonish teddy face with a psychedelic pattern of dots instead of eyes. This work was painted directly onto the floor in magenta glitter approximately ten metres square and was designed as both the interior entrance and dance floor for the culminating dance party event.