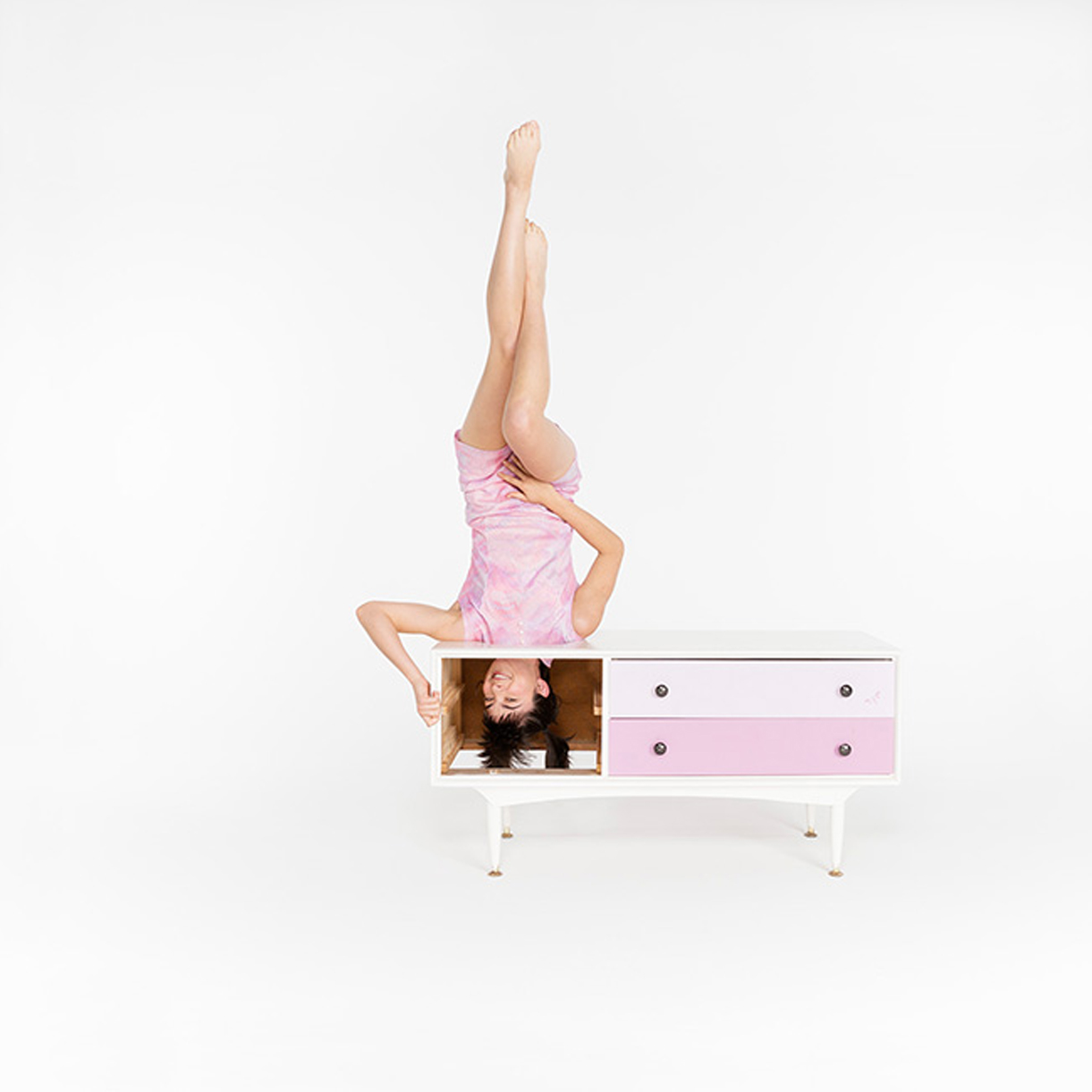 A sense of precariousness and suspension are often manifested in both my photographic and installation works. The images in Inversions show a woman inverted within a piece of domestic furniture whether it be a desk, table, or dressing table/duchess.
This work echoes some of my previous installations—specifically Big Wig & Charger—a multi space exhibition—where a female participant (live participant) has her body in the office space below the gallery and her head—through a hole in the gallery floor—in the gallery above. So there is a playful guillotining and mind/body split image at work.  But in Inversions the woman is inverted as well.
In this series the investigation focuses on the tension between absurdity and difficulty of the female subject's pose. The photographic image in this instance is a "straight" documentation of the performative/sculptural integration of woman and furniture without photographic manipulation. This is to state: this actually happened. It is not a pose that can be held for any length of time and photography allows a prolonged scrutiny of the absurdity/difficulty revealed.